We know that there are significant imbalances in who chooses science, technology, engineering, and Mathematics (STEM) subjects and pathways, and who feels 'STEM is for them'. If this is something you have been thinking about for your school, then this is the session for you. The session explores the new 'Improving diversity in STEM' learning resource, and will provide:
access to, and an overview of, the Improving diversity in STEM learning resource
perspectives around how we advise young people about STEM education and STEM jobs
an opportunity to hear from a secondary school Principal Teacher, who has used the resource with staff, on how this learning is impacting courses and learner experiences
This event is aimed at secondary STEM practitioners, guidance staff, careers advisors, DYW coordinators and those with a responsibility for STEM.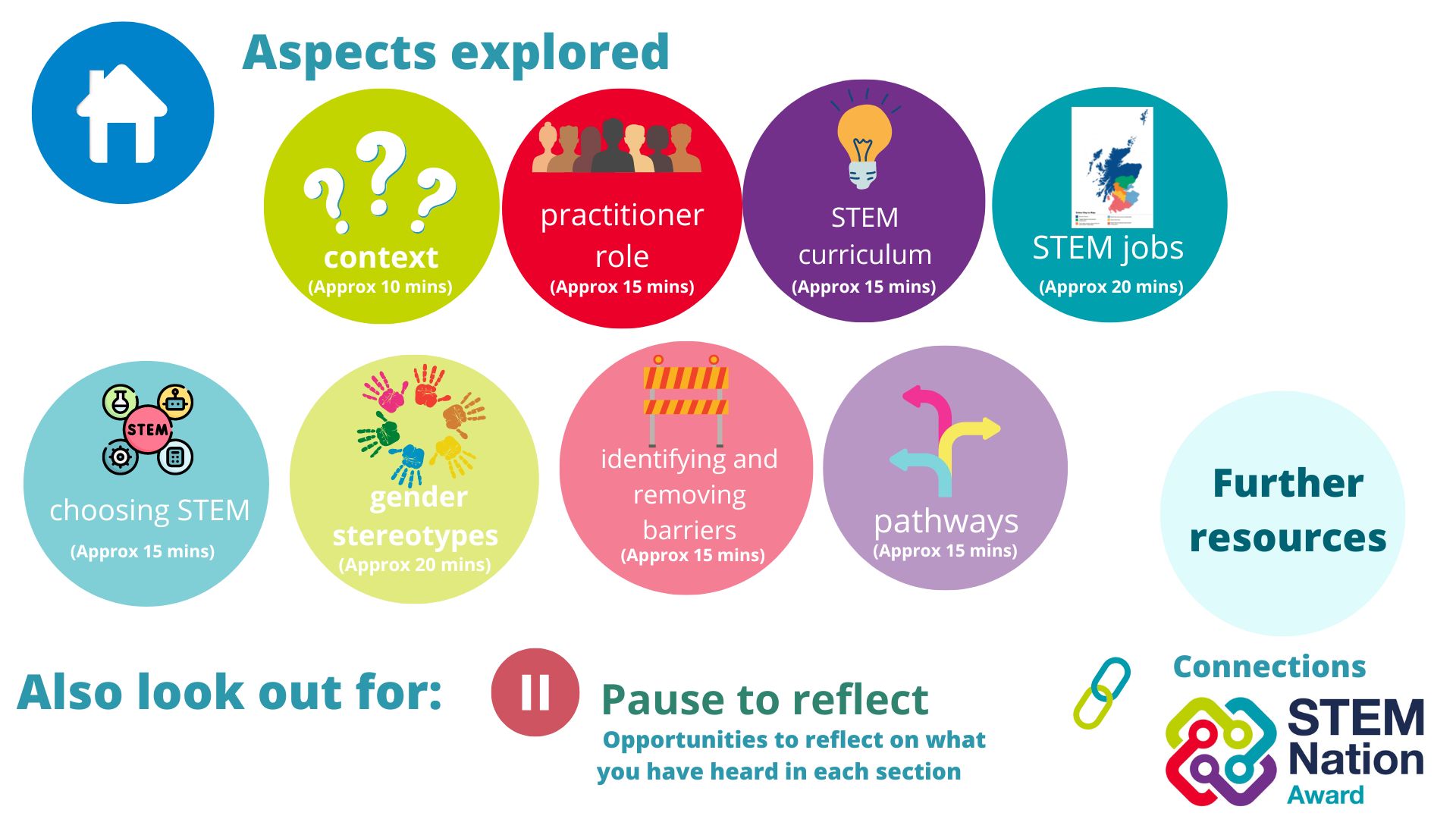 Aspects explored will include:
context
practitioner role
STEM curriculum
STEM jobs (approximately
choosing STEM
gender stereotypes
identifying and removing barriers
pathways
The resource contains opportunities to reflect on what you have explored in each section.