Closing the attainment gap
23 November 2021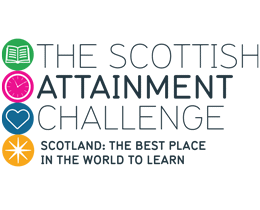 In an update to Parliament this week, Education Secretary Shirley-Anne Somerville outlined plans for a refresh of the Scottish Attainment Challenge.
Recognising the impact of the pandemic and poverty on pupils across the country, the refreshed Challenge will see funding extended to all of Scotland's local authorities to help tackle the attainment gap and support education recovery and improve outcomes for children and young people most impacted by poverty.
Ms Somerville said:
"Closing the attainment gap remains our key long-term ambition. We are increasing our investment to £1 billion over this parliamentary term to support education recovery and improve outcomes for children and young people impacted by poverty.
"We are determined to increase the pace of this crucial work and to ensure children and young people across different parts of Scotland reach their full potential. Our head teachers and teachers know their pupils best, and they have our full trust to help achieve this backed by £200 million for the year ahead. Schools can't do this alone and we have fully aligned our work on closing the attainment gap with wider work to tackle child poverty.
"Nothing is more important than ensuring every child and young person has the same opportunity to succeed in education, regardless of their background – we will deliver this for them."
HM Chief Inspector and Chief Executive of Education Scotland Gayle Gorman said:
"Education Scotland remains focused on our long term commitment to working collaboratively with Scotland's educators across all sectors to ensure our children and young people most impacted by poverty continue to be supported to achieve as much as their more affluent peers. We need to ensure that all children and young people achieve the very best outcomes through education – wherever they are in Scotland and from whatever background they come from.
"In readiness for the changes that this refresh of the Scottish Attainment Challenge will bring, our Senior Regional Advisors and Attainment Advisors will continue to engage with every local authority to provide support to schools and their community partners to ensure our learners disadvantaged by poverty have the opportunities and support they need to achieve their aspirations. This is a long-term commitment that has been supported by a system-wide, collaborative endeavour across Scottish education to make Scotland the best place to grow and learn."
COSLA Spokesperson for Children and Young People, Councillor Stephen McCabe said:
"Tackling the impact of poverty and inequality on Scotland's children and young people continues to be a key priority for Local Government.
"Councils are on the frontline of efforts to support children and young people in poverty every day. That's why we welcome the recognition that councils across Scotland will be pivotal in work to tackle the attainment gap, not only providing additional support within schools but enabling stronger links with the wide range of important services for children, young people and their families that sit beyond the school gates.
"COSLA and our Member Councils will continue to work collaboratively with partners - locally, regionally, and nationally – ensuring that all children and young people in Scotland achieve the best possible outcomes from their education."
Further information on the refreshed Scottish Attainment Challenge is available on the Scottish Government website.