Explore this resource
The Scottish Government's package of support for school staff has been developed by the Workforce Support workstream of the COVID-19 Education Recovery Group (CERG) in response to needs identified. The workstream also developed a summary of pre-existing support available to the education workforce from partners. The latest version of this joint communication can be downloaded here:
PDF file: Covid-19 Education Recovery Group - Education Workforce Support Workstream - Professional Learning and Wellbeing Support - October 2020 (1.2 MB)
The additional package of support consists of the following four elements:
Mental health support for the schools workforce
Barnardo's Scotland and mental health charity Place2Be will offer new mental health support for staff.
Place2Be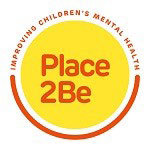 Place2Be will be offering two forms of additional support to the education workforce as follows:
Place2Be will be offering its Place2Think programme to teachers and school leaders across Scotland. Participants will join a small group of peers remotely on a monthly basis, to reflect on how they are impacted by their work in school, and how emotional factors can impact learning for some young people. The sessions have already been well-received by hundreds of teachers in Scotland, and are based on the model of clinical supervision used across the mental health profession. The aim is to mitigate against secondary trauma, compassion fatigue, stress-related absence and burn-out. Sign up now for these sessions.
Place2Be will also be supporting schools staff wellbeing through a series of webinars covering a range of topics including 'recovery and self-care' and 'understanding and managing anxiety in uncertain times'.
Barnardo's Scotland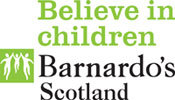 Barnardo's Scotland will be offering a workshop programme for school staff who wish to develop Spaces for Wellbeing, which will support the mental health and wellbeing of staff. The workshops will include co-production methods and build capacity with education staff.
An initial group will explore what conditions enable whole school wellbeing. The ideas generated through this process will then be used to develop a further series of workshops, one in each of the regional areas.
These will include:
Support to develop an action plan capturing how they intend to develop and implement Spaces for Wellbeing in their context.
Ongoing consultation to implement their plan.
Access to Barnardo's Education Hub for resources.
This programme will be blended with some online content alongside practical activities and recommended reading.
The initial focus groups are now completed and you can find more information about the current programme of events in this Wakelet.
Coaching and mentoring education system offer
Education Scotland and the General Teaching Council for Scotland are working in partnership to develop new coaching and mentoring offers for teachers who need it most. These coaching and mentoring offers comprise two elements:
For further details about coaching and mentoring visit Coaching and Mentoring Matters, an online resource which will provide information on the 1:1 coaching offer and the professional learning opportunities.
Enhanced support for post-probation teachers
Stepping Stones is a new professional learning programme for recently qualified teachers in the first four years of their career post probation. It is being developed in partnership between Education Scotland and GTC Scotland, together with post-probation teachers.
This programme allows participants to choose from a variety of professional learning opportunities, including online workshops, webinars and networking.
Columba 1400 values-based leadership programmes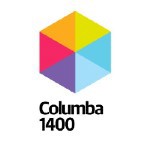 The funding package also includes the continuation of the Scottish Government's commitment, in partnership with the Hunter Foundation, to the values-based leadership programmes delivered by social enterprise and charity Columba 1400. In addition to delivering a Head Teachers' Leadership Academy (HTLA), Columba 1400 will be supporting the system through:
Leadership conversations with Columban graduates
Online introductions to the Head Teachers' Leadership Academy
Piloting online values based leadership through ITE in partnership with the University of Strathclyde
The Head Teachers' Leadership Academy forms part of the Excellence in Headship programme.