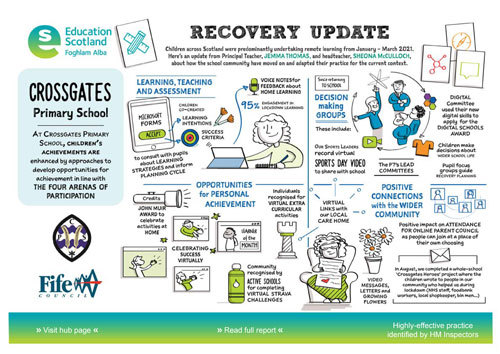 At Crossgates Primary School, children's participation in learning has been increased in a number of ways. This practice was noted as highly-effective by HM Inspectors.
A sketchnote was published in session 2019-20 which captured some of this work. Additionally, the headteacher and principal teacher developed a blog which tells how staff have developed children's participation using the Learner Participation in Educational Settings (3-18) resource.
The recovery update reflects on how Crossgates Primary School have further developed children's participation during lockdown and in the recovery year.
PDF file: Crossgates Primary School - recovery update (234 KB)
From previous sketchnote:
PDF file: Crossgates Primary School Sketchnote (1.3 MB)