Frequently asked questions
Published 03/06/2020

.
Last updated 06/06/2023
These frequently asked questions are intended to help address parental concerns about returning to school, learning at home and to provide top tips on how you can support your child's learning.
Questions are divided into different sections for easy access.
These questions will continue to be reviewed and updated as required. Further information is available on the learning at home pages and the Parent Club website.
Returning to school FAQs
Learning at home FAQs
PDF file: Frequently asked questions (967 KB)
My child has additional support needs, where can I get advice about my child returning to school?
The National Autistic Society has a helpful back to school guide. You can access support about the law and changes to guidance in relation to additional support needs at Enquire. Connect have a webpage with lots of useful information on additional support for learning. You can also check your local authority's website if you are not sure what is happening in your area.
English is not my first language. What can I do to support my child's learning at home or at school?
You can find out more at Parentzone Scotland's page Support for families for whom English is an additional language. Scotland's National Centre for Languages and Education Scotland also has information to guide parents in supporting their child's learning.
If your child has a Glow account, you can access translation support using office 365, in words immersive reader function.
Sign into Glow
Go to 'App Library'
In the search bar, type '365' then click 'go'
Click on the 'Office 365 Home' tile, click 'Add to my Launch Pad'
Click on Launch Pad, and then open 'Office 365 Home'
Click on 'Word', then 'New blank document'
Copy and paste the words/ document content to be translated
Click the 'view' tab, and then click 'immersive reader'
Click on the "book Icon" (top right of the screen)
Click on the translate "drop down menu" to select a language
Select by word or document
A translation should appear on the page. Either read or click the green "play button" at the bottom of the screen to hear the document read in your selected language.
What will the curriculum look like?
The curriculum will prioritise the physical, mental and emotional wellbeing of children and young people to help children and young people to engage in their learning. Teachers will use the Refreshed Narrative for Curriculum for Excellence as a practical tool and will take account of children and their families' circumstances.
Will the school day be changed?
Children in Scotland will return to school full time between 11-18 August. However, some local authorities are planning for schools to return on a phased basis while others will return full time straight away. Schools will issue guidance and support about local arrangements to parents and families.
Parents and learners may notice a few changes to the way their early learning and childcare setting/school operates and how some spaces are used. For example, there may be changes to classroom layouts and lunch/break times may be staggered. All settings/schools will have an increased focus on hand washing, social distancing and cleaning routines. You may want to spend some time speaking to your child about these changes and share effective handwashing techniques with them to support their independence and help alleviate any anxiety.
My child is anxious about returning to school. What can I do?
Further information is available on Parentzone Scotland and Parent Club to help you support your child if they are anxious about going to their early learning and childcare setting or school.
How can I work with my child's early learning and childcare setting/school to help my child's wellbeing?
As your child moves forward with their learning, it is important that their mental, emotional, social and physical wellbeing is developed in a safe, caring, supportive and focused environment. Settings/schools are working hard to ensure that your child will be able to continue this important aspect of their learning on their return.
Further information to help you support your child's wellbeing is available from:
Where can I find further information about early learning and childcare?
Parent Club has a range of information and advice for parents regarding early learning and childcare in Scotland.
I am not sure I can afford to buy new school uniform or the IT equipment my child may need, what should I do?
Find out about the range of financial assistance that is available to help with the cost of attending school. Many schools have spare uniforms or carry a small stock. Local authorities, schools and Scottish Government are working to tackle digital exclusion, including providing many new devices. You should contact your child's school with any questions or concerns you may have.
Where can I find out about school inspections?
HM Inspectors will focus on supporting schools when they reopen in August. They will resume inspections during the school year 2020/21 when it is safe and appropriate to do so. You can find out more here.
Should my child be spending all day on screen based learning?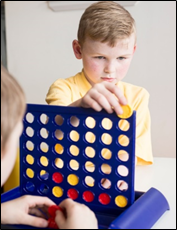 Early learning and childcare settings and schools are likely to take different approaches to meet the individual needs of their learners.
Online learning will be one aspect however Learning at Home can consist of one or more of the following:
play and physical activity;
general everyday family activities;
worksheets;
activities suggested by the teacher eg make something from recycled materials;
food preparation and cooking;
curriculum related activities;
talking to other family members;
reading and sharing books; and
learning outdoors, for example, pavement games, nature walks.
I only have one internet device.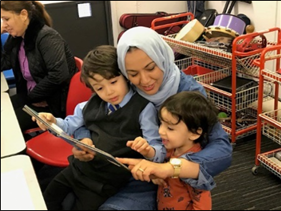 Not all learning at home activities will require the use of an internet device.
Your child's school will provide learners with sufficient time to complete any online work.
Prioritise urgent internet based activities.
Work out a schedule as a family and decide who can use the device at what time.
It's good to teach your child to take turns.
Remember to stay safe online.
My child's learning will be affected if I do not have access to the internet.
If your child's learning at home requires the use of a computer, internet device and/or the internet, you should speak to your child's school in the first instance if you do not have these at home.
Remember learning can take place during family activities. Cooking with your child can include aspects of literacy when reading things like recipes and ingredients and numeracy when measuring ingredients.
Sorting the washing can also provide opportunities to count when pairing up the clothes.
Have a conversation with your child about what they have learned today!
My child is worried and anxious about COVID-19, what can I do?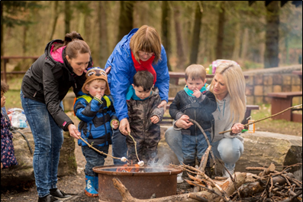 It is natural for your child to feel anxious and worried at this time.
Speak to them about what concerns they have or what is worrying them.
Children benefit from clear, honest information.
Talk with your child and help them to name their emotions. You can then explore with them safe ways to express these feelings.
Find new ways to connect with and keep in contact with friends and family.
Further information to support your child's mental health during COVID-19 can be found on Parentzone Scotland website.
Am I required to be my child's teacher at home?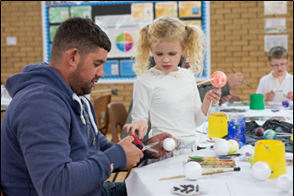 Parents are not expected to be teachers. Engaging in your child's learning can make a real difference. Children attain and achieve more when their parents are involved in their learning. Younger children may need to be supervised while undertaking learning at home.
Tips to help you:
Encourage your child to ask their teacher and/or their peers for help if they do not understand their activities.
Allow your child to attempt activities on their own where possible and safe to do so.
Read for fun with and to your child.
Keep the momentum of learning going!
Speak with your child's early learning and childcare setting or school if you are struggling to engage them in their learning.
Recognise and reward effort and achievements!
There is information available to help you support your child's learning at home.
Who can I contact as my school building is closed?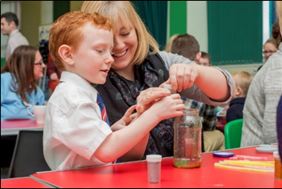 Most school buildings will remain closed until 11 August 2020. However, some school buildings will be open for children of critical workers and vulnerable children who are encouraged to attend where it is appropriate for them to do so.
If you fall within the critical categories and your school building is closed, then please contact your local authority, who will seek to redirect you to a local school in your area that your child, or children, can attend.
School staff are still working and available to help. If you are unable to contact your school directly, phone your local authority for further information.
How will I know if my child is making progress?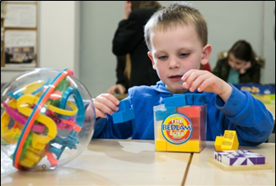 Teachers will use a variety of ways to assess your child's progress and to provide parents with feedback.
You can continue to support your child's learning at home by:
using the teacher's feedback or comments to learn about your child's strengths and areas to focus on;
praising your child for their efforts and sharing ideas and suggestions on how they can improve on the areas highlighted by the teacher; and
encouraging your child to ask for help from their teacher or peers if needed.
Will my child be able to catch up if they fall behind?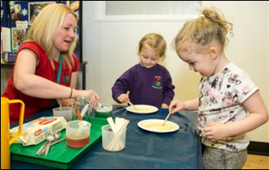 Once children and young people start to return to school, their teacher will spend time helping them to settle into the new routines.
Teachers will work out where your child or young person is in their learning and build from there.
Teachers understand that families will have encountered a range of challenges during COVID-19.
If you have any concerns contact your child's early learning and childcare setting or school.
My child lacks motivation, what can I do as a parent?
Reassure your child that you understand that it is hard just now for them.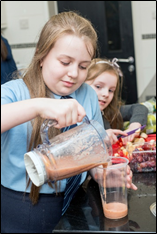 Try to re-engage your child in their learning using things that are of specific interest to them. This will help to form a basis for starting to re-engage and motivate them.
Involve your child in planning their learning at home.