Scottish Qualifications Authority results
22 June 2020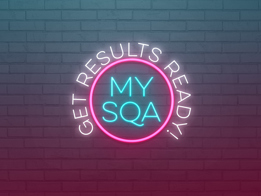 The Scottish Qualifications Authority (SQA) is encouraging as many learners as possible to sign up for MySQA and 'Get Results Ready'.
MySQA is the direct link for learners to the SQA. It allows them to view their qualification information, check their personal details and receive their results by email and text message.
Learners are required to sign up before 17:00 on Tuesday 14 July 2020.