Solihull Online free resources for parents and carers
19 May 2020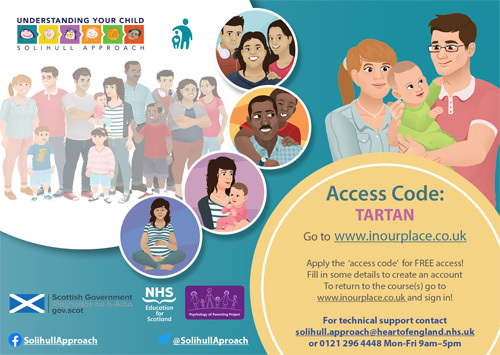 Solihull Online is a resource for parents and carers which runs from the antenatal stage through to young people aged 19 years.
The resource has a series of modules containing interactive resources, quizzes and video clips. It focuses on developing nurturing and supportive relationships between parents/carers and their children.
The following courses are available free for parents/carers in Scotland to complete at your own pace:
Understanding pregnancy, labour, birth and your baby
Understanding your baby
Understanding your child
Understanding your teenager's brain
For further information, or to access Solihull Online follow this link, press the 'enter code' button and use the access code 'tartan'.