Curriculum for Excellence (CfE) is the national approach to learning and teaching for young people aged 3 to 18 in Scotland and is underpinned by the values of wisdom, justice, compassion and integrity. Health and wellbeing (HWB) is one of the eight curricular areas in CfE. Learning in health and wellbeing is designed to ensure children and young people develop the knowledge and understanding, skills, capabilities and attributes which they need for mental, emotional, social and physical wellbeing.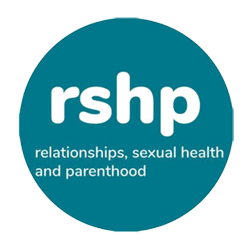 Relationships, Sexual Health and Parenthood (RSHP) education, is intended to support children and young people build positive relationships as they grow older and should present facts in an objective, balanced and sensitive manner within the framework of curricular values and an awareness of the law.
Scotland does not have a statutory curriculum. This means that rather than teachers being given a prescriptive list of topics they must teach at particular stages, it is for teachers, head teachers and other professional educational practitioners to decide how best to deliver the curriculum based on local needs and circumstances. However, we are specific about the need for children and young people to gain knowledge appropriate to their age and stage of education. To this end, Education Scotland have produced Experiences and Outcomes on RSHP (see pages 16-18) to provide a set of clear and concise statements about children's learning and progression as they move throughout school. The experiences and outcomes are differentiated into early to fourth stage to show how children's learning should develop as they move through school.
Key documents and policy drivers
Learning, teaching and assessment resources
Primary
Secondary
Complex needs & Additional Support Needs
RSHP Complex Webinar: April 2022
Accreditation
Professional Learning