Improvement questions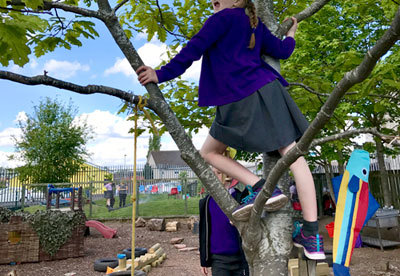 Reflective questions are embedded throughout this interactive toolkit.
When using the toolkit in general, please consider the following reflective questions:
What is my understanding of the current Early Level policy and guidance landscape in relation to play pedagogy?
How do I use self-evaluation, research and evidence to inform and improve my practice?
How to use this toolkit
This interactive toolkit comprises of a multimedia Sway presentation of three parts:
Why play pedagogy?
Play pedagogy in practice
Moving forward
SWAY presentation
Download(s)
To assist those who may require to access the toolkit offline, the content has been divided into smaller downloadable PowerPoint presentations.
PDF file: Play pedagogy sketchnote (2 MB)
SWAY presentation: Early Level Play Pedagogy Toolkit - Introduction (7 MB)
Powerpoint presentation: Early Level Play Pedagogy Toolkit - Why Play Pedagogy? (Large file - 15.5 MB)
SWAY presentation: Early Level Play Pedagogy Toolkit - Play pedagogy in practice (154 KB)
Powerpoint presentation: Early Level Play Pedagogy Toolkit - Play pedagogy in practice (3.6 MB)
SWAY presentation: Early Level Play Pedagogy Toolkit - Moving forward (72 KB)
Powerpoint presentation: Early Level Play Pedagogy Toolkit - Moving forward (402 KB)
SWAY presentation: Early Level Play Pedagogy Toolkit - Further reading (679 KB)
Word file: Early Level Play Pedagogy Toolkit - Further reading (51 KB)