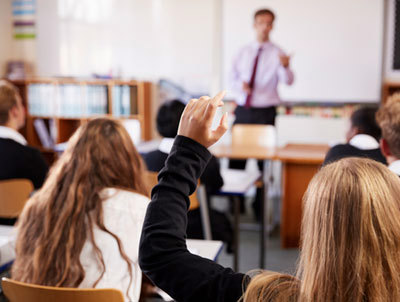 Given the political sensitivities around this topic, the wide range of issues involved and the specialist knowledge required, the following links have been identified to support classroom teaching across a range of disciplines.
Although this resource is intended to be used to support learning and teaching around conflict and war in the broader sense, given the current situation in Ukraine many of these materials can be used to support practitioners now. We will work to update the resource with further materials in due course.
Background information on conflict and war
Conflict is an ever-present feature of our modern world. Many of our learners may have been affected by the various situations which regularly make the news headlines. These links focus on Ukraine. It is important to ensure that the information we provide to our learners is age appropriate and enables them to explore these complex issues and so support them towards reaching their own conclusions.
Ukraine Profile: a chronology of key events in the history of Ukraine (BBC Timeline). The World Factbook from the CIA provides basic information around a range of themes (history, geography, economics, politics etc.).
War in Ukraine: What's happening there? - CBBC Newsround. A continuously updated resource from the BBC, targeted at children and young people. Ukraine or the Ukraine: Why do some country names have 'the'? – explains the distinction between the common, and erroneous, "the Ukraine" and "Ukraine".
A Modern Studies approach to introducing the topic. What I did today when students asked about Ukraine. in TES Magazine.
Understanding the news
There has been an enormous amount of false news circulating on social media during the war. It is important that children and young people understand where to source news content and have the skills to evaluate its reliability.
The digital learning team at Education Scotland has developed a resource that supports practitioner understanding of the importance of Information Literacy: critical thinking online relating to web based content such as news.
You decide - A political literacy resource is a resource to help teachers with the teaching of controversial issues. There is information on techniques which can be used to help children and young people to improve their political literacy. Within You Decide, there is a resource which provides suggestions of how to help learners from first to third level to understand how fake news may affect them, see Fake News resource. All of these resources are also available in Gaelic.
The BBC has a wealth of relevant resources in this area, including:
The Times: The Kremlin always falls prey to pride and paranoia – opinion piece from historian Max Hastings on the context of the Ukrainian conflict. Could be useful for as part of learning on how journalism works, reading comprehension, and compared with other pieces that learners find themselves as part of their own research.
It may be useful for learners to consider some of the issues around the sharing and availability of information in past conflicts. How does the media and live reporting affect opinions? How does the emphasis on some conflicts rather than others in the media affect public opinion?
Resilience and wellbeing
Children and young people may experience a range of emotions as a result of the current situation. They could be worried and/or afraid as well as distressed by the news and what they may hear from others. Some children may be particularly vulnerable – for a variety of reasons, including those who may have family or other ties to those involved in the current situation. Supporting children and young people's mental health and wellbeing is therefore an important aspect for practitioners to be aware of and sensitive to.
The Compassionate Connected Communities Professional Learning Activity provides an overview of recognising and responding to trauma. The Compassionate and Connected Classroom raises awareness of the impact of adversity and trauma. This resource, for 3rd and 4th levels provides opportunities to talk about coping with difficult situations. The Journey: Adventures in Resilience
The BBC publishes a wide range of support materials for this context:
Supporting children and young people from Armed Forces families during conflict and war. The number of children and young people of Armed Forces families in Scottish schools is a sizeable group. Planning and supporting the mental health and wellbeing of this group of children and young people is a priority.
Unicef UK: Advice on talking to children about the conflict in Ukraine - six ways you can support a child.
On 23rd March 2022 a conflict and war webinar brought educators together to explore and discuss approaches to this work. This is the presentation that was delivered during that session.
Grampian NHS resources:
PDF file: It's ok to be worried about war and conflict - ASC (979 KB)
PDF file: It's ok to be worried about war and conflict - Parents (2 MB)
PDF file: It's ok to be worried about war and conflict - Teens (3 MB)
PDF file: It's ok to be worried about war and conflict - Under 12s (1.75 MB)