Evaluation of Foundation Apprenticeships - March 2022
Published 29/03/2022

.
Last updated 29/03/2022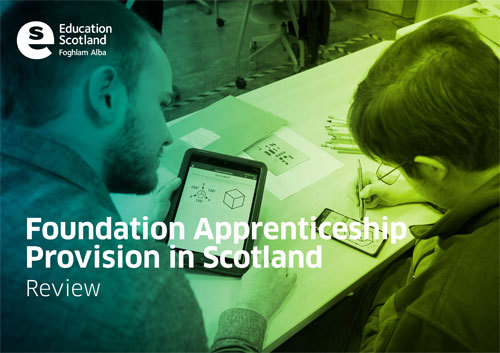 The review took place between March 2020 and November 2021 and took account of variations in the range and scale of Foundation Apprenticeships (FA) provision across Scotland.
The purpose of the review was to identify what is working well, what is in need of further development or improvement, and to inform
future arrangements.
PDF file: Foundation Apprenticeship Provision in Scotland Review (1.6 (MB)