Summer Activities and Fun - #GetIntoSummer
Published 12/07/2021

.
Last updated 06/06/2023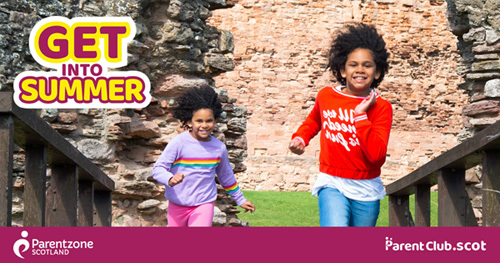 After the year we have all had, families are in need of a little boost. Why not take advantage of everything that is on offer for families in Scotland. There are lots of ideas for things you can do at home and when you are out and about.
Check out the Parent Club website to see what summer activities are on in your area. You can also find lots of ideas for your own fun summer family activities on the Parent Club's Facebook page.