Scottish context for education and inclusion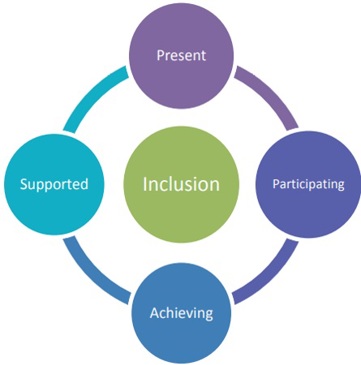 Scotland's education system is rights based and is designed to be an inclusive one for all children and young people in Scottish schools. This means every child and young person is entitled to support to enable them to gain as much as possible from the opportunities which Curriculum for Excellence provides. Scotland's curriculum is defined as the totality of all that is planned for children and young people from early learning and childcare, through school and beyond. 
This page and the resources which will follow has been developed to support staff in working in early years, schools and local authorities reflect on and incorporate and implement children's rights and the recommendations of two highly significant independent reviews - The ASL Implementation Review, and The Promise.
To support this implementation four overlapping themes, applicable to the three priorities, provide a helpful and practical approach for staff to consider within their planning and self-evaluation processes.
Rights and Participation
Relationships
Wellbeing and care
Inclusion and Universal Support
Rights, Reviews, Promises and Inclusion for All evaluation tool
The downloadable self-evaluation template 'Rights, Reviews, Promises and Inclusion for All evaluation tool' (see below) can be used as a reflective tool to identify work already underway and to plan future improvements. 
Download
Word file: Rights, Reviews, Promises and Inclusion for All evaluation tool (226 KB)