A summary of outdoor learning resources
Published 09/10/2020

.
Last updated 28/07/2023
Why take learning outdoors?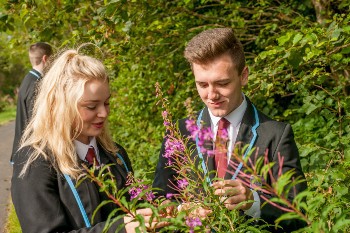 Being outdoors and active is a vital part of growing up and living a healthy and fulfilled life. Outdoor learning benefits children, young people and adults alike. It engages our hearts through what we feel and the emotions we experience; our heads through what we think, see and say; and our hands through our physical experiences including how we move through the space the outdoors provides. Outdoor learning can happen anywhere – from the school grounds to local greenspace, from the high street to national parks; from outside your front door to the rest of the world.
Outdoor learning resources
To see a full range of online curriculum resources for outdoor learning please visit our Outdoor Learning /Learning for Sustainability Wakelet. This bank of resources has been collated in partnership with a wide range of outdoor learning and Learning for Sustainability organisations to meet the needs of practitioners across a wide range of sectors.
Key outdoor learning policies and documents
Further resources and support
Professional learning
Research
Case studies
ASN
Early Learning and Childcare
Primary
Secondary
CLD
COVID-related guidance